Through lenticular printing, this postcard literally portrays its headline: "Giving is easier than ever!" Featuring my two Australian Shepherds, Lucy and Roxy, this scene shows the act of giving from one generation to the next, an experience that can be activated simply by tilting the card or walking by it. Delivered to over 13,000 alumni, this postcard was not only deemed a Rutgers Collectable by partners, but requests for lenticular postcards are on-going from departments across the organization!

"This is awesome!!! So fun! Thanks for pushing the envelope!" – Blakely Slater, Esq., Associate Director of Gift Planning and Marketing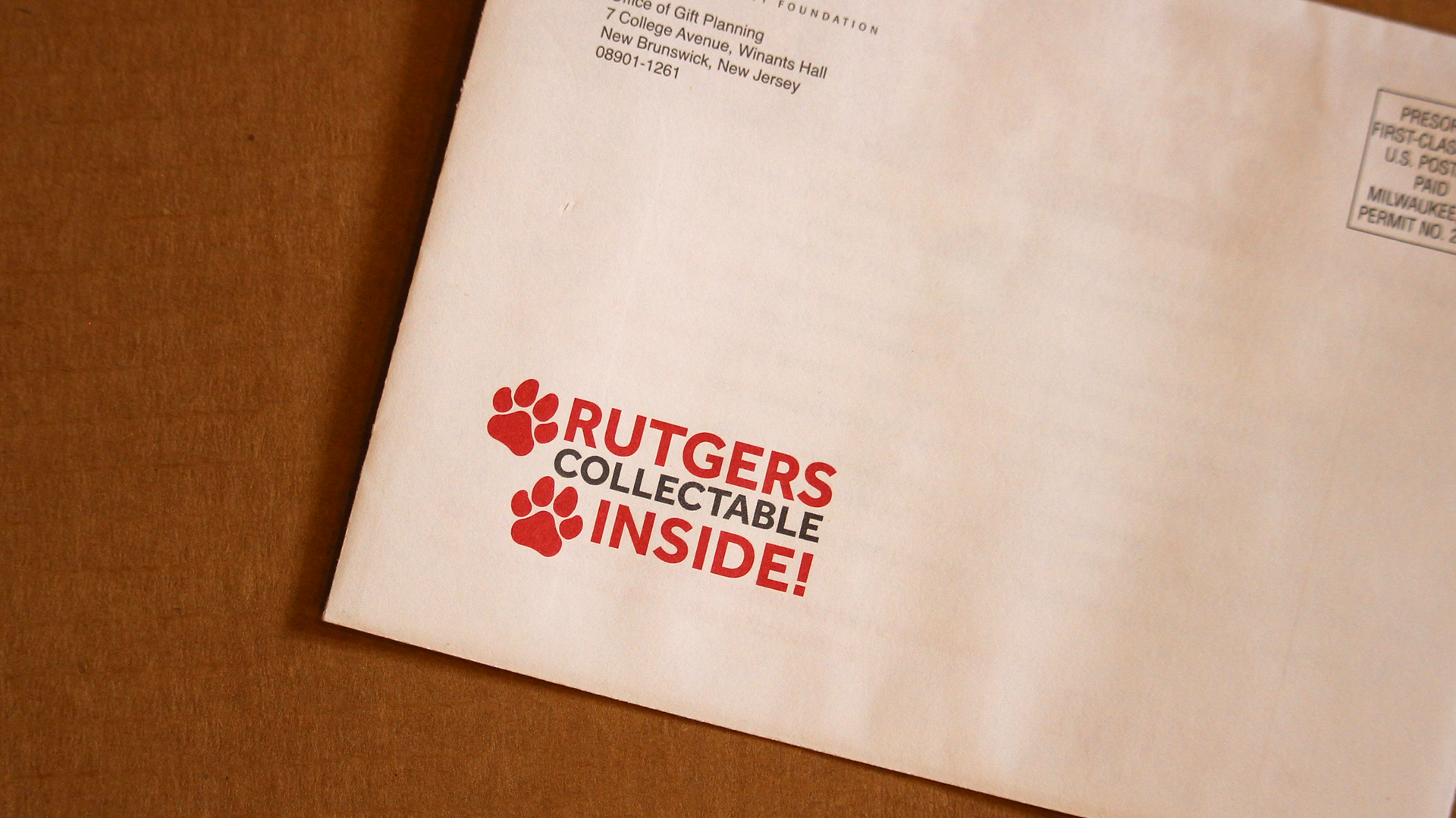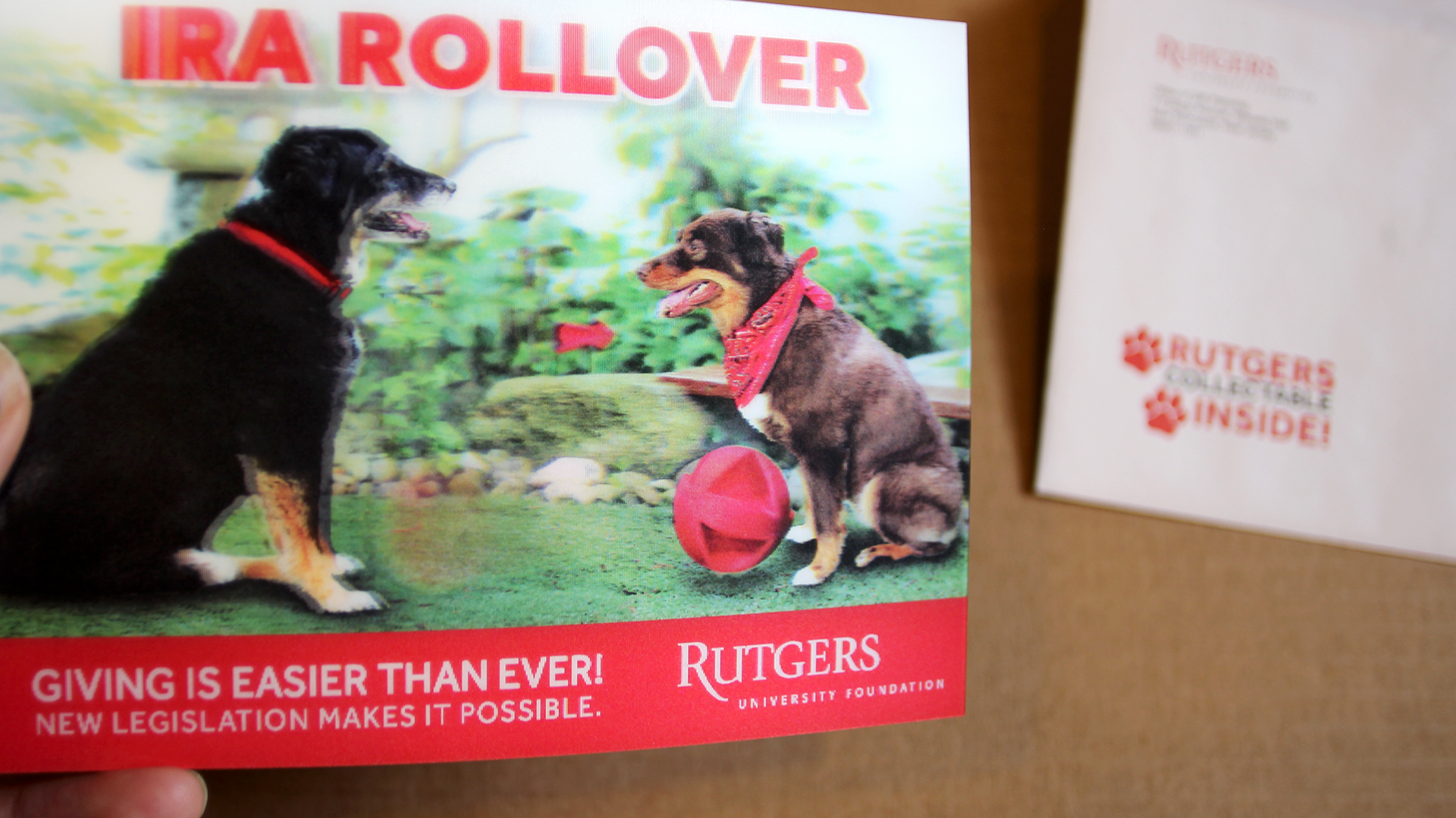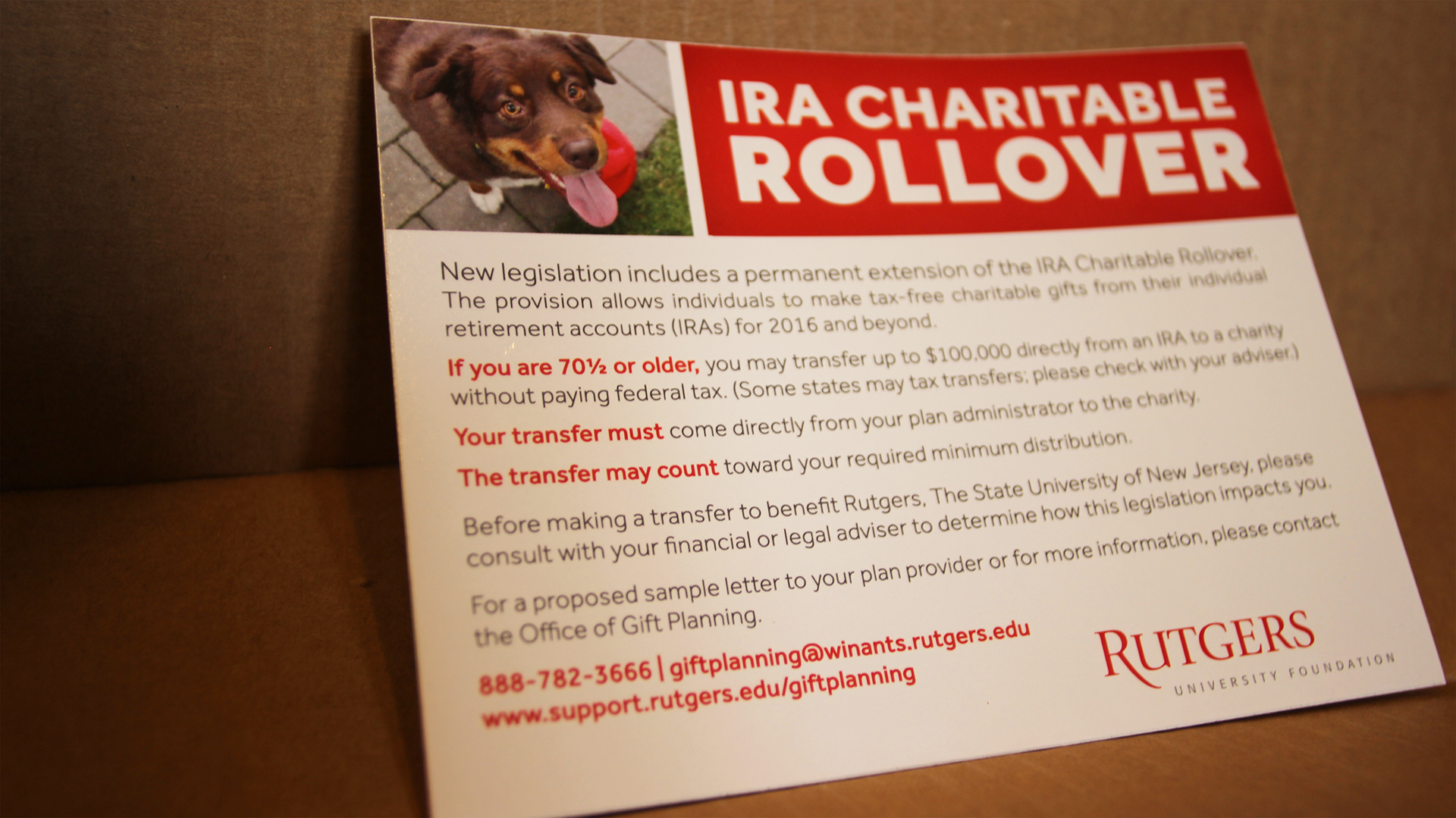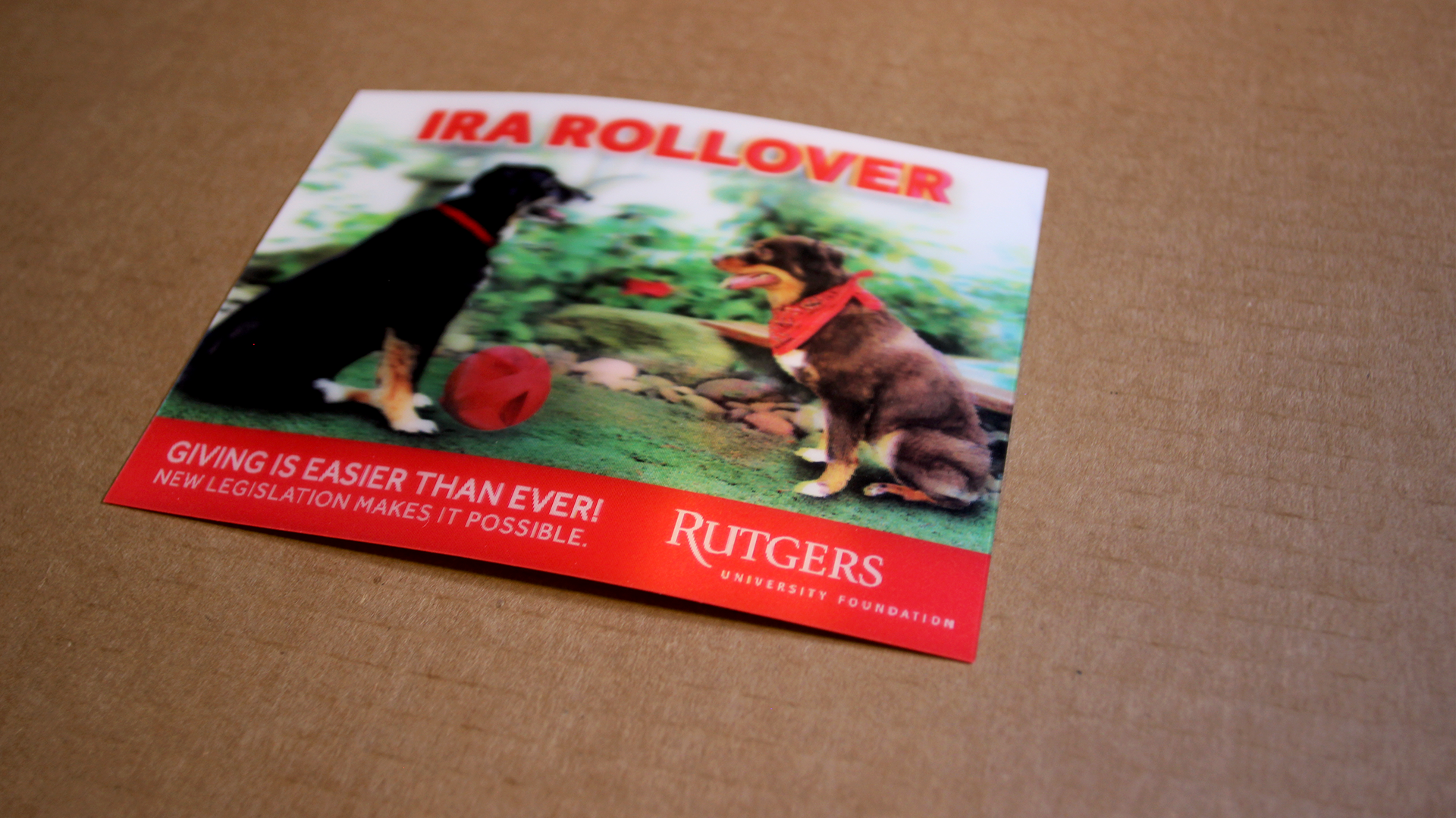 I'm not an animal trainer by any means but photographing these two was a ton of fun! After their modelling debut at Rutgers, Roxy and Lucy appeared in an advertisement for the Subaru Love a Pet Adoption Event!